Monteverde Night Tour - Monteverde Cloud Forest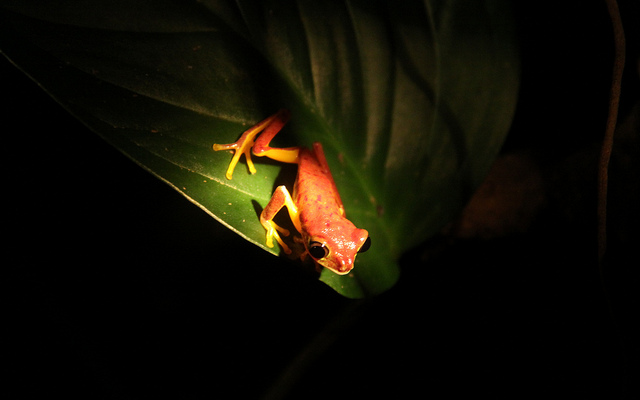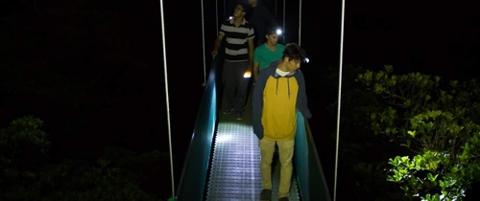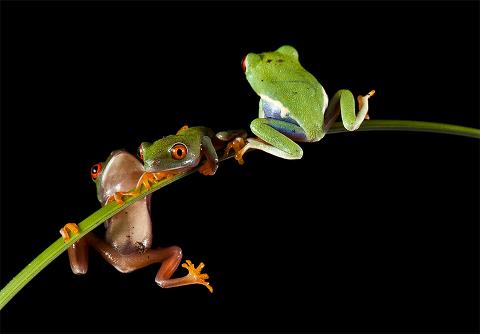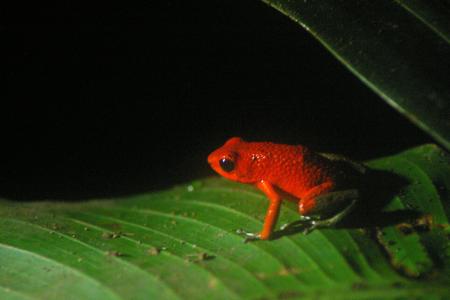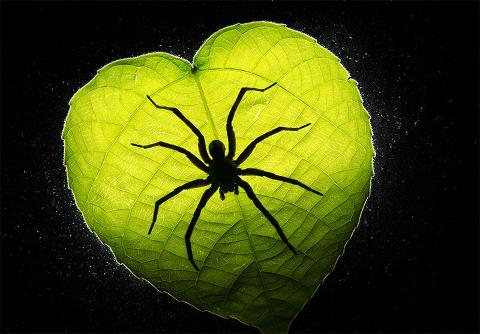 Duration: 2 Hours (approx.)
Product code: PJQEXV
Monteverde Night Tour Wildlife Refuge Monteverde

One of the best night hikes in Costa Rica

Tour Times: 6.00pm -8.00pm and 8.00pm-10.00pm
TheWilldife Refuge Monteverde (or Refugio Vida Silvestre) is located a short drive away from most hotels in Monteverde. The protected area of
30 hectares was previously part of an agrarian farm. It's location between the Cloud Forests of Monteverde and the dry forests of the pacific means the forests attracts a wide diversity of flora and fauna.
As the sun sets the forest comes alive with sounds and tours set out in small intimate groups with a maximum of 8 people Everyone is supplied with a flashlight to help you find your way through the windy forest trails. Make your way over tree roots, stairs, and rocky terrain and use your flashlight to explore and look for insects, mammals and birds. The groups starts out in close proximity to one another as your experienced guides visit their favorite spots where wildlife is regularly spotted. Afterwards, groups will break away from each other and hike deeper into the forest. Guides keep in contact with one another by walkie- talkies to maximize your viewing experience and share special finds like tree snakes and grey fox.
The night tours are a fun way of learning about the nocturnal life of the forests. Depending on the season you may see sleeping birds such as the famous Quetzals, Toucans, Bellbirds and visiting migratory birds.

Frequently observed are the cute Kinkajous and other mammals such as Sloths, Olingos and Monkeys. Other night creatures are snakes, tarantulas, frogs and amazing insects.
Add us to your WhatsApp and contact us any time you need!!!:

WhatsApp: + 506 8849 8569
email: reservations@transportation-costarica.com
web: shuttles.transportation-costarica.com